CONTINUING EDUCATION
At OCC's Waterfront Campus, we understand that the need has never been greater for competent and skilled mariners. We are meeting this demand in a number of ways that might support your ongoing training as a professional mariner. We offer high-quality, hands-on training to help professional mariners work towards upgrading or renewing licensing requirements, prepare for USCG assessments and learn the skills needed to advance their careers.
Skill Building for Credentialed Mariners
The OCC Waterfront Campus offers USCG approved classes throughout the year and we welcome inquiries for new custom simulation training if your career advancement requires time in a simulator. Gain at-sea simulation experiences to build skills in vessel handling, radar, and ECDIS. Contact us to learn more about scheduling individual sessions. 
Get the Training You Need
Contact us to learn more about our new simulation suite and ways that your company or organization can partner with the Professional Mariner Training Center at the OCC Waterfront Campus. Many of our courses are available for individual registration or on a custom schedule to meet the needs of your team. We welcome inquiries for new contract courses, custom simulation training programs and research projects.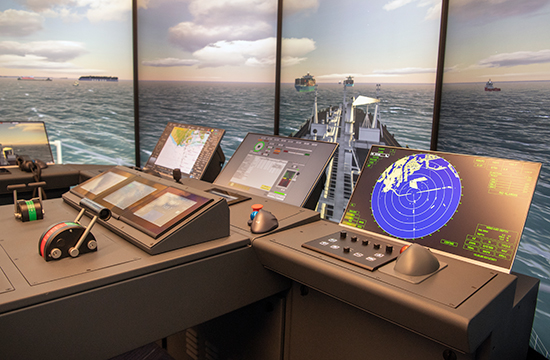 Facilities Rental
Rent the conference room and other spaces for training, meetings and events.