From developing a pool of highly-skilled mariners to fill vital positions to providing training to existing employees at your company or organization, Orange Coast College's Professional Mariner Program is committed to supporting the maritime industry.
Contact us for more information about partnership opportunities at our waterfront facilities, including classrooms, conference rooms, and outdoor decks, and utilizing our new Full Mission Bridge Simulator and 10-Station Radar / ECDIS lab.
HOST AN OCC PROFESSIONAL MARINER INTERN
Internships provide our students the opportunity to get on deck in immediately, and to earn the sea time needed to submit for deck ratings and endorsements with the USCG.
Student interns have the following experience:
First Aid/CPR
STCW Basic Training
Hands-on training in the classroom and on the water
Please Contact us for more information about becoming an internship partner.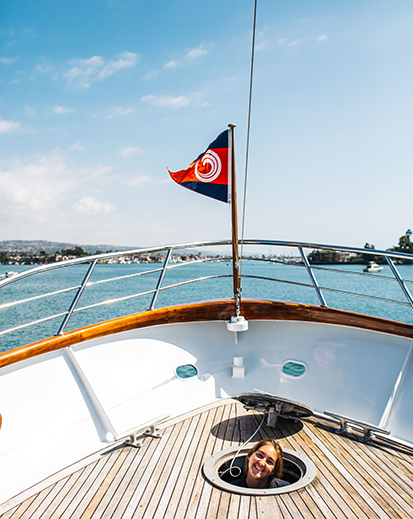 HIRE AN OCC PROFESSIONAL MARINER ALUM
Looking for a qualified crew?
Send us your job postings and we'll share them with students.
CONTACT OCC WATERFRONT CAMPUS