GIVE TO THE OCC WATERFRONT CAMPUS PROGRAMS
The marine programs at the OCC Waterfront Campus are supported by generous private donations, including foundation grants, cash donations and in-kind gifts of property, boats and equipment. Generous gifts from our community have ensured these programs' success for over three decades.  
One of our biggest announcements is the opening of the new, state-of-the-art Professional Mariner Training Center (PMTC) building in late Summer 2021. Not only is this building providing much needed classroom and meeting spaces, it will also house an incredible Bridge Simulator for students to be able to navigate ports from around the world.  The building was made possible by the Bond Measure M, with donors providing the funding to purchase and install the Simulator and other technology the professional mariner of the future requires. 
To donate directly to one of the OCC Waterfront Campus programs:
By donating to OCC Waterfront Campus Programs, you will help us provide quality maritime training, recreational and safe boating classes, and access to exceptional collegiate rowing programs. Gifts to the program are made through the Orange Coast College Foundation
.
BECOME A PLANK HOLDER
With the opening of the new Professional Mariner Training Center, supporters have a unique opportunity to become plank holders, with a donation starting at $500.
Historically, crew members present at a ship's first commissioning are given "ownership" of a plank on the main deck. Today, plank ownership is also applied to members of newly commissioned units, military bases and recommissioning crews. In keeping with this strong maritime tradition, donors can become a plank holder and receive personalized recognition in the new building for years to come.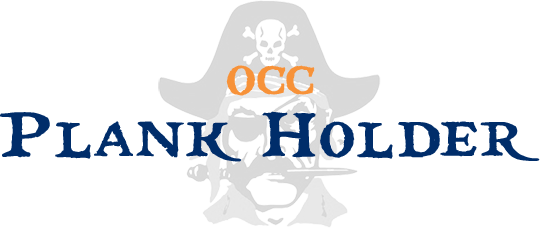 This special giving program provides invaluable support for Orange Coast College's Professional Mariner students, programs, and operations. Some examples that support students in the new building include: firefighting tuition, transportation funding, materials and equipment, and Merchant Mariner Credential fees.
Boat Donations
Gifts of vessels to  the OCC Waterfront Campus marine programs play an important role in providing on-going support for students of all ages seeking low-cost access to learning more about all aspects of sailing and powerboating. After use in the program, or repair and material improvement, donated vessels are offered for sale or charter to the public. Income from these activities goes directly toward program needs.
Boats are donated to OCC through the Orange Coast College Foundation. All the School's boats with the exception of the Lido 14s, and the Catalina 42 "Betty" were gifts to the sailing program from private individuals.
If you wish to discuss donating your boat, please call or email Sarah Hirsch, OCC Waterfront Campus Director.
(949)-258-7091 | shirsch3@occ.cccd.edu