COVID-19 VACCINE MANDATE
The Coast Community College District – of which the OCC School of Sailing and Seamanship is part – adopted a COVID-19 vaccination mandate with a testing protocol option on August 24, 2021.
The mandate requires that students either submit proof of vaccination or request an exemption to the vaccination mandate. This will be required of all students 12 years and older enrolled in classes meeting on or after February 1, 2022 at the OCC Waterfront Campus (School of Sailing & Seamanship and Professional Mariner Training Center).
The Coast Community College District will utilize Cleared4 to gather vaccination documentation and, if needed, to provide you the opportunity to request an exemption from vaccination.
If you are registered for a class scheduled to meet between Feb 1 and June 30, 2022 at the Waterfront Campus, you will receive an email from no-reply@cleared4work.com to the email you provided at the time of registration, within 24 to 72 of registration. Please do not delete this email. For more information about the mandate and Cleared4 please visit our Covid-19 Information page.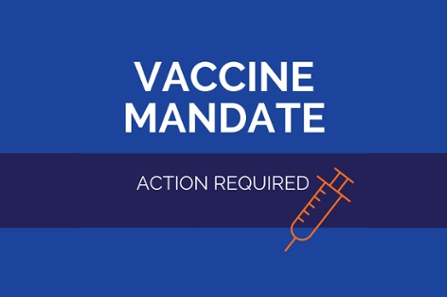 READ MORE INFORMATION ON THE ORANGE COAST COLLEGE FAQ PAGE